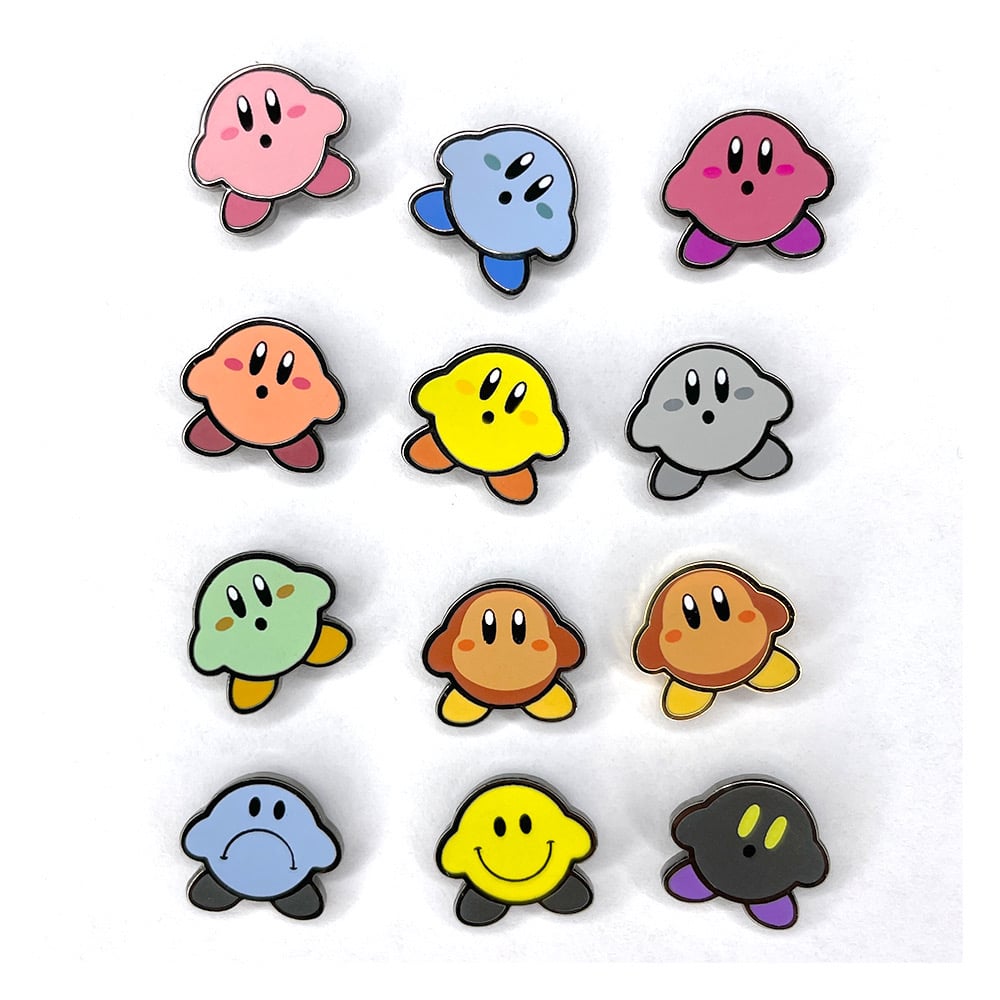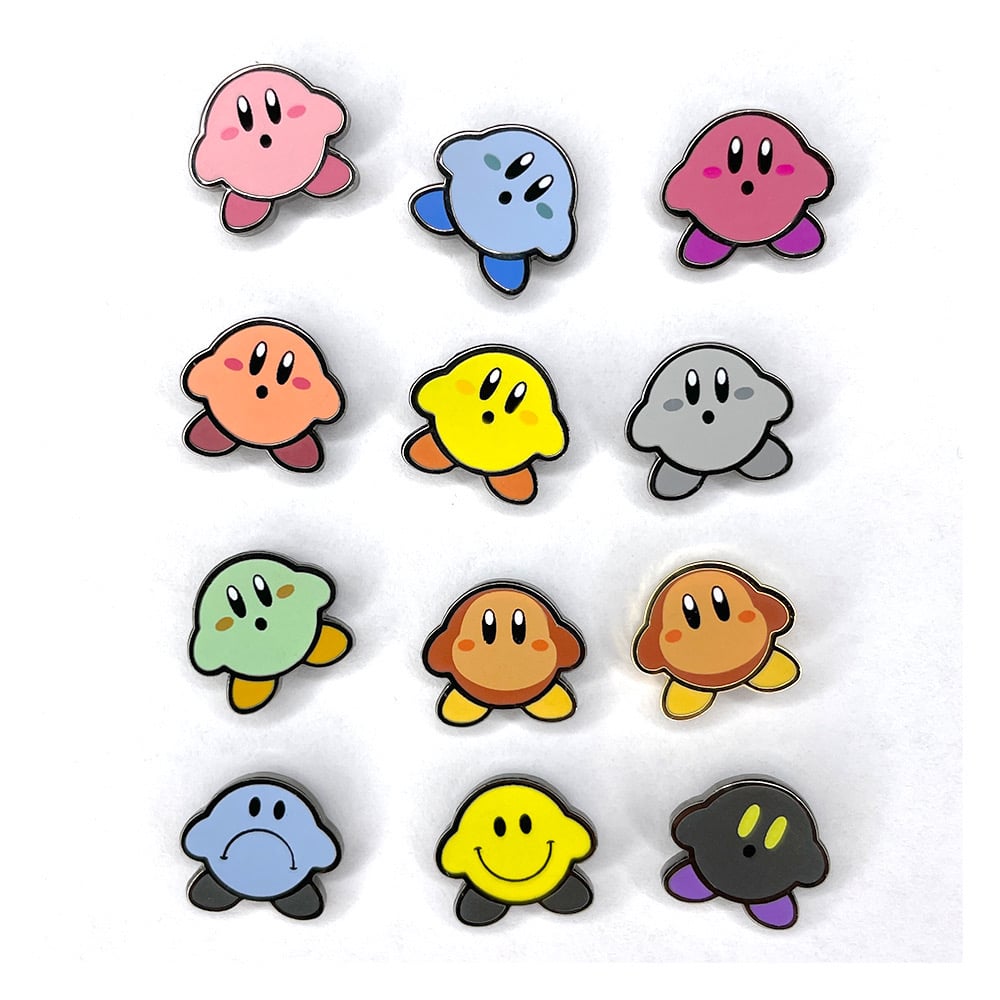 KIRBS - Blind Bag Mini Pins
$7.00
12 Different KIRBS to collect! All pins come in Blind Bags so you don't know what colors you will get until they arrive!
They come in Singles, 3 Packs, and 5 Packs! 3 and 5 packs are guaranteed you will not get the same KIRBS in the same package. If multiple bags are ordered, there is not guarantee.
- .5" Wide Pins
- Hard Enamel Pins
- Single Posted
- 35 of each color produced.